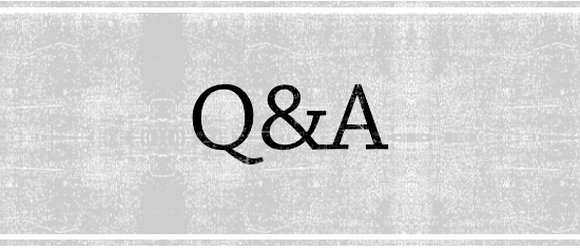 Hello My Lovely Lot,
Yes its been a while but I took a break to try a different blogging platform and found out that it just wasn't for me so have come back to my lovely followers on here.
With that being said I agreed a while back to take part in a Q&A with the awesome @charlottexamy but of course me being me and finding my feet I let her down and took a lifetime to sit down and do it. But here we are 🙂 I hope you guys get just as much enjoyment our of it as I'm sure Charlotte will.
Introduce yourself

:  Louise Anne Barnard, 24 years old, from Horsham West Sussex. I am currently a Front Of House Manager at a gym.
Do you have a 5 year plan if so what is it?: I mean what I want and what happens lets be honest are 2 very different things. I would love to be moved out, settled down, good job still and hopefully having a family. Management title wouldn't be to bad…
Do you have any talents you can share?: As sad as it is, I actually don't anymore. I used to be an amazing dancer and won loads of awards but sadly had to stop. If you call being a geek with phones one, i'll take that.

Who you had to choose to swap places with anyone dead or alive who would it be? and why?:

That is so hard but I have always been a massive fan off Jacquline Jossa, she is so down to earth and a lovely human that to just be in her shoes would be pretty awesome. Also Khole Kardashian (Okay lets not judge to quickly) shes got loads of money, big house, nice cars it would be nice to not have to worry about money right, and she is sassy so I want some sass.

What would your dream career be (if you are not already in it)?

I actually wanted to be a photographer when I was in collage but because i'm stupid that was never to happen. In all honestly i'm actually happy in my job, i'm currently a Front Of House Manager and look to work my way up.

How did you come into the blogging community? 

I discovered about blogging via instagram and it so happened I got very poorly with Endometriosis and couldn't work that I started to write about it. As shitty as it was that I came into this world from being poorly I wouldn't change it. But I do need to start back up again. I tried different websites and found WordPress to be the best.

Is there any advice you would give your teenage self, now as an adult?

DO NOT STRESS OUT SO MUCH!! (I should still very much listen to that), I would also say do not be concerned about the people who do not support you, its about quality not quantity. And lastly, get as much rest as your body tells you to, don't miss out on the big stuff take those chances!

Do you have any favorite apps/programmes/films/videos right now you would like to share?

  APPS: Instagram for social media, Canva for logo making, Whitagram for editing photos PROGRAMS: Suits!! Netflix has all the seasons and if i'm honest you would be stupid not to watch it, Making A Murderer is something else that is also on Netflix and lastly Save Me on SkyLiving… that is awesome. FILMS: I'm not a massive film goer, I love my stand up comedy so defo watch Kevin Hart (all of them), Greg James The Magnificent Beast.

Is there anything you always carry with you, and why?

Plasters and a hairbrush, Plasters because you never know if new shoes will rub, or if someone will hurt themselves or you hurt yourself. Hairbrush my hair is the worst and gets so tangled, I never used to care but its become this massive thing.

Is there anything/anywhere you would religiously recommend to people, if so what/ where?

Somewhere to go would either be New York, its beautiful and I would go back in a heartbeat or Gran Caneria, great place for holidays and I love the constant sun.
Much Love
Lou xo